Welcome to 'Simple and True'

Inspired by the songs and performances of

Don White

Please be patient

while the 

pages load.

Things to do 

while waiting:

Use your cell phone

and call your Dad.

Listen to a CD

(by guess who?)

Dust your computer

Write a letter,

poem, song

Read a book

Clean litterbox

Balance Checkbook

IF YOU DON'T KNOW WHO DON WHITE IS,

YOU CAN GET MORE INFO FROM HIS 
WEB SITE
,
or go 
here
 for an overview of his musi
c.
Don White is a gifted 

songwriter, singer, musician and entertainer.

His songs are about life.

They can make your heart cry.

They can make your heart smile.

Please Go to The Next Page 

to Experience the 'magic' of

Please sign the Guest Book

and share your story

about the first time you heard a Don White song,

or experienced a live Don White performance.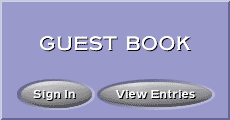 Please note that all songs here 

are for previewing only.

and Lyric Moon Recordings.

If you enjoy what you hear, 

please purchase the music.  

Thank you.




Thanks for stopping by

'Simple and True'